Dishwasher Repair Guide

On the next few pages you will find information that will guide you on dishwasher repair. Repairing a dishwasher is generally the same no matter if you have a GE dishwasher, a Hotpoint dishwasher, a portable dishwasher or a Whirlpool dishwasher; they're all pretty much the same, with a few differences that I note along the way. This is not to say the parts are interchangeable, just that the process for checking them is consistent.
In its simplest form, dishwashers do nothing more than pump water up through a wash arm, causing it to spin.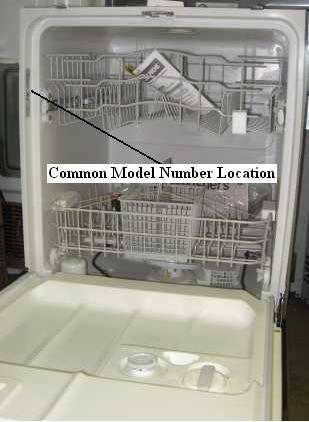 Thus, slinging water all over your dishes for a few minutes. Then pumping out the dirty water and starting all over again with clean water, this process is repeated several times through the cycle. During one of these times (normally about the third time), the soap will be released into the dishwasher.
The most important thing to know when repairing a dishwasher is the exact problem it has. Below is a list of links that describe common problems that dishwashers have. First, and this is very important, check your dishwasher, find its exact problem and click on the link that best describes its problem. If you choose the wrong link it will lead you in the wrong path and you will be checking parts unnecessarily, but don't worry you can always come back and start over.




Reading A Wiring Diagram For Appliance Repair

Cleaning A Dishwasher

Dishwasher Detergent Dispenser Problems

A Guide To Installing a Dishwasher

GE Smartdispense Dishwasher Not Dispensing Detergent

Tips To Increase Dishwasher Performance

Dishwasher Not Cleaning Dishes

GE Dishwasher Not Draining

Dishwasher leaking

GE Dishwasher Pump Leaking Repair Guide

Dishwasher not running

Frequently asked questions about dishwashers

Images And Descriptions Of Common GE Dishwasher Parts

Appliance Parts installation Tips

How dishwashers work


Return From Dishwasher Repair Guide
Appliance-repair-it.com is a free service but it cost to keep it up and running. Donate to let this website help you next time!
Appliance parts online, right part, best price and fast shipping.