Linteater Rotating Dryer Vent Brush Review

This is my review of Linteater, the rotating dryer vent cleaning system.


Linteater is a rotating dryer vent brush used to clean a clogged dryer vent like a professional. When a dryer vent becomes clogged it becomes a real fire hazard. It is estimated that clogged dryer vents cause over 15,000 fires in the U.S annually. Cleaning your dryer vent regularly helps make sure your house doesn't fall victim to a dryer fire due to a clogged vent. Not to mention that when your dryer vent is clogged, your dryer can burn up to three times as much energy to dry clothes.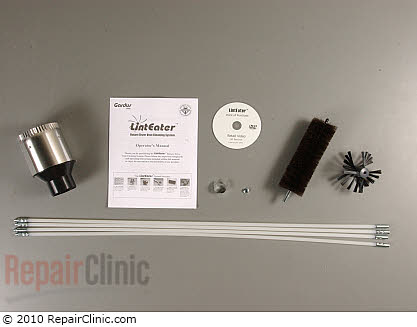 Another product I recommend to help prevent dryer vent problems is Lint Alert. See my full review on Lint Alert here


Linteater Is More Than Just A Dryer Vent Brush


Until I used this product, I thought it was just another dryer vent brush. I found out that this is a total vent cleaning system. It comes with an adapter so that you can attach a shop-vac to vacuum the lint as the rotating brush loosens it. If you don't have a shop-vac, don't worry you can also use the dryer to blow out the lint as you use the brush from outside. Not only do you get a dryer vent cleaning brush, you also get a grabber to check tough clogs such as bird nests and it also works great for cleaning out down spouts on gutter systems. You get a brush that works very well for cleaning the inside of the dryer and under the dryer, as well as under other appliances such as refrigerators. Also the manual that comes with the kit is more like a dryer vent cleaning handbook, it tells you all you need to know about cleaning out dryer vents.


Using Linteater


Using this product is very easy and as I said before, the manual is like a vent cleaning handbook so I am not going to get into all the details but I will point out important aspects of using this product.


Determine if the vent simply needs cleaning or if it is completely clogged. To do this, run the dryer and check the vent for airflow, if there is weak airflow the vent needs cleaning and if there is no airflow it is completely clogged or loose. If it is completely clogged, you will need to use the grabber to unclog the vent before you can begin cleaning.


Tape the vent damper up. Then pull the dryer out and attach a shop-vac using the adapter. If you don't have a shop-vac you can use the dryer to blow out the lint as you use the brush. If you do this you must use the adapter sent with the kit so that you don't run the brush up into the dryer. Failure to use the adapter can result in the brush being forced into the dryer's blower causing damage. Don't turn on the dryer or the vacuum until you tape the damper on the vent hood up.


Connect one rod to your drill and spin it into the vent making sure the drill is turning in the clockwise direction. If it spins the wrong way, it will unscrew the rods and you will end up with a rod halfway in your vent.

Then connect another rod and spin it into the vent. Repeat until you reach the other end of your vent.

Again this is just the basic so you need to read the manual carefully as it has very valuable information not only on using Linteater but cleaning dryer vents in general.


Clean Or Replace


While this lint brush is designed to clean all types of dryer vents, if you have a foil or vinyl type vent I recommend replacing it rather than trying to clean it. The main reason I recommend this is because these types of vents are known for being a fire hazard. It is common for these types of dryer vents to sag and fill with water. Also this type of vent can easily rip during cleaning. Replace with rigid (hard metal vent) or rigid flex.

Rigid flex or rigid (hard metal) vents almost never needs replacing. However, you must clean them at least once a year and Linteater is the right tool for the job.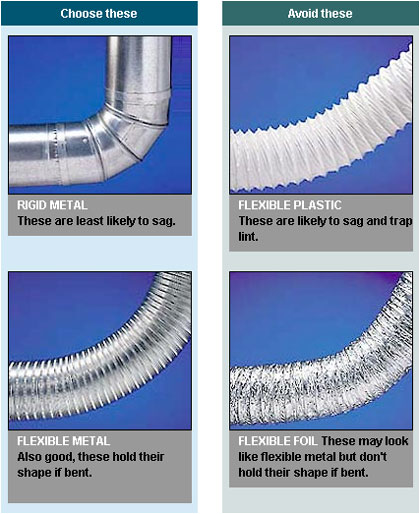 For longer vents you may need an extension kit click this link to order Lint Eater Extension Kit
Appliance-repair-it.com is a free service but it cost to keep it up and running. Donate to let this website help you next time!
Appliance parts online, right part, best price and fast shipping.