Ice maker making ice, but won't come out thru door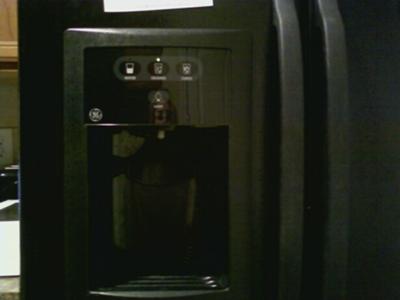 GE REFRIGERATOR

Model number# GSS25KIFRF BB


Ice maker does make ice. Sometimes it comes thru the door and sometimes not. On a daily basis it will stop working. I pull the tray out, dump some of the ice out, turn the power switch off then back on. Eventually it will start working, but sometimes we have to unplug the refrigerator and plug it back in for it to work.



Thanks,


Answer
Hi,
If when you attempt to dispense ice (and it doesn't work) the whole refrigerator seems to temporary shut down and the light on the dispenser dims you have a bad main board. This is common and can be and intermitting problem.
If that isn't the problem it sounds like there is a loose connection somewhere. The first place you should look is at the door hinge. Remove the cover off the top of the freezer door hinge and inspect the plug. Sometimes the plug will be loose or I have seen the prongs inside the plug bad. Try plugging it in good and if that doesn't work look in the plug to see if the prongs look ok (they shouldn't be bent or burnt).
If this doesn't help post back and we will go from there.
Thank you,
Shawn/administrator
Here is a link to the
BOARD ASM MAIN CONTROL