Electric Dryer won't start just beeps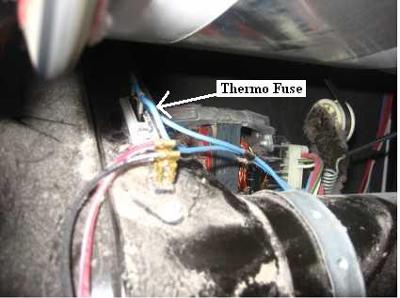 Locator View
Electric Dryer won't start just beeps and the display just flashes.


Dryer Model: Whirlpool Duet #GEW9250PWo
Need A Part Start Here


All parts purchased from
AppliancePartsPros.com
have 365 day no questions asked return policy. I recommend making your appliance parts purchases from them. Plus
AppliancePartsPros.com
supports this website, so by supporting them your supporting appliance-repair-it.com, keeping it up and running for your appliance repair needs. Simply type your model number into the search box below to get started on your appliance parts purchase.
Answer
Hi
The first thing to check is the thermal fuse. Unplug the dryer and remove the front. Look around behind the air duct and you should see a white fuse. Using your ohmmeter check for continuity across the fuse (make sure the wires are not connect to the fuse when testing).
I put a picture of the fuse above.
Thank you,
Shawn/administrator