Electric Dryer won't start just beeps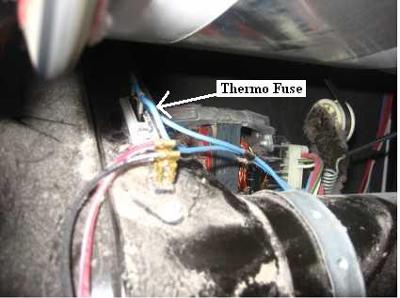 Locator View
Electric Dryer won't start just beeps and the display just flashes.


Dryer Model: Whirlpool Duet #GEW9250PWo
Answer
Hi
The first thing to check is the thermal fuse. Unplug the dryer and remove the front. Look around behind the air duct and you should see a white fuse. Using your ohmmeter check for continuity across the fuse (make sure the wires are not connect to the fuse when testing).
I put a picture of the fuse above.
Thank you,
Shawn/administrator
Return to Dryer Questions Archives 2010.
Appliance-repair-it.com is a free service but it cost to keep it up and running. Donate to let this website help you next time!
Appliance parts online, right part, best price and fast shipping.