compressor and fans run for hours but refrigerator won't cool enough.
by michael
(hartford,wis.)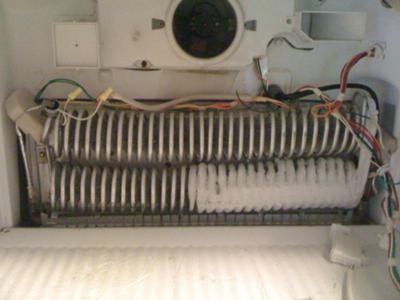 My hotpoint refrigerator Model# CTX18GASWRWH won't cool down. freezer won't freeze! Both compressor and fans continue to run for hours with very little cooling. I unplugged the power for 24 hours then plugged it back in and the freezer cooled down quickley to 20 degrees then gradually went up in temperature to about 45 degrees. I cleaned the condenser coils with no change.I have both the freezer control and fresh food control as high as they will go.The compressor is warm to the touch.The first time I noticed trouble the icecream went soft and there was water overflowing in the tray in the back of the refrigerator.I have no more water problems but milk is going bad quickly! Thanks for any help!Mike.


Answer
Hi Michael,
What you describe seems like a refrigeration problem such as a bad compressor, low on refrigerant or a clogged refrigeration line. These types of problems are not do-it-yourself repairs you will have to call a professional.
You can confirm that it is a refrigeration problem by removing the cover out the back of the freezer and viewing the freezer coils. What you will see if there is a refrigeration problem is a partially iced coil such as the one in the picture. If there is a light coat of frost along the entire coils then there isn't a problem with the refrigeration and if this is the case let me know and we will go from there.
Thank you,
Shawn/administrator